We are your premier supplier of high quality animal health care products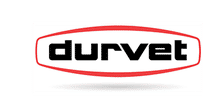 Moore Equine Feed & Pet Supply is proud to carry Durvet Inc. in Southern Pines, North Carolina. Durvet opened for business in 1970, its doors were literally attached to a van carrying its animal health care products warehoused in a tiny 500 square foot rented facility. Durvet was the first entity in the OTC animal health market to be involved with both manufacturing and distribution, and this vision proved to be the model for the animal health supply chain business. Its original 13 distributor/owners had combined annual sales of $20 million. But from those modest beginnings, Durvet itself has grown to nearly $200 million in sales, while each year its 21 independent distributor shareholders sell billions of dollars in animal health and agriculture products.
Cat Care Products
WormEze Liquid for Cats & Kittens
Flea and Tick Powder
Aloe Advantage Concentrated Shampoo
Hemp Calming Soft Chews
Naturals Remedies Hot Spot Mist
Focus Cat Vax 3
Dog Care Products
Liquid Wormer 2X
Flea and Tick Powder
Aloe Advantage Concentrated Shampoo
Bismusal Suspension
Canine Spectra 10
Come visit our locally owned feed, tack, and pet supplies store located in the heart of horse country in Southern Pines, NC specializing in quality food, treats, and farm supplies for all your animal needs!