Standlee honors the bond between you and your animals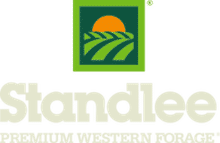 Moore Equine Feed & Pet Supply is proud to carry Standlee in Southern Pines, North Carolina. Standlee owns over 18,000 acres of carefully managed alfalfa, timothy grass, orchard grass, alfalfa/grass and orchard/alfalfa hay.
Horse
STANDLEE HORSE PILL CARRIERS®
Premium Alfalfa Pellets
Certified Straw Grab & Go® Compressed Bale
Premium Beet Pulp Pellets
Premium Alfalfa/Timothy Pellets
Certified Timothy Grass Pellets
Certified Straw Compressed Bale
Premium Alfalfa Cubes
Small Pets
Hand-Selected Orchard Grass
Hand-Selected Timothy Grass
Premium Alfalfa Pellets
Premium Orchard Grass Pellets
Flock Fresh®
Medium Flake Shavings
Premium Organic Alfalfa Pellets
Chicken
Sweet Coop
Spruce the Coop
Flock Fresh®
Come visit our locally owned feed, tack, and pet supplies store located in the heart of horse country in Southern Pines, NC specializing in quality food, treats, and farm supplies for all your animal needs!